See the list at the bottom of this page to see if we need a measurement for your brand.
If your machine is in the first group on the bottom of this page then we need measurements of your existing hoops so that we can get you the correct adaptor brackets for your new Mighty Hoops. Please measure at least one of your 15cm size hoops and all sizes of jacket back hoops you have. Even if the jacket back hoop is larger or smaller than the one you are ordering, send us all the different sewing field sizes. This will tell us what sewing field sizes your machine can take. You can measure in inches or millimeters, but millimeters is easier to be accurate.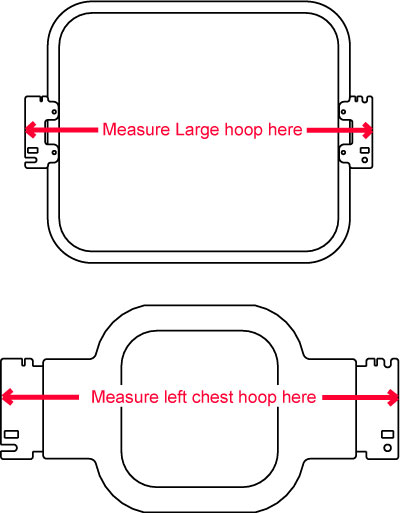 Barudan Machines
If you have a Barudan Machine we will also need to know if you have the EFP or QS Brackets. Here are pictures of the ends of each of these brackets. The EFP was used on machines that are at least 5 or more years old. Only look at the ends of the brackets, the length or shape of the rest of the bracket will change on different size hoops.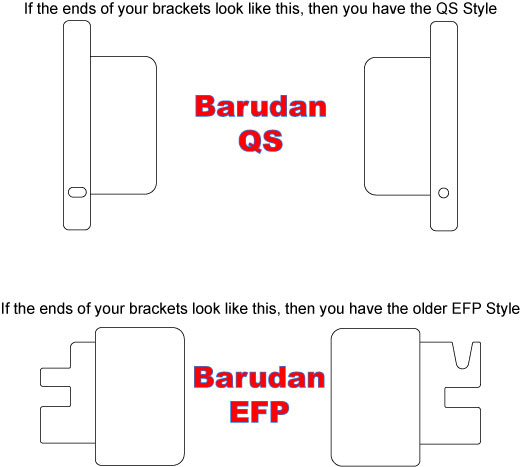 The x's designate that we can make a Mighty Hoop for the particular machine and sewing field. You can provide us with the actual mm or inch measurement or what the manufacturer calls the size. Example, if you have a SWF with hoops that measure 494mm, you can tell us 494mm, 19 7/16 or SWF 500 Sewing field.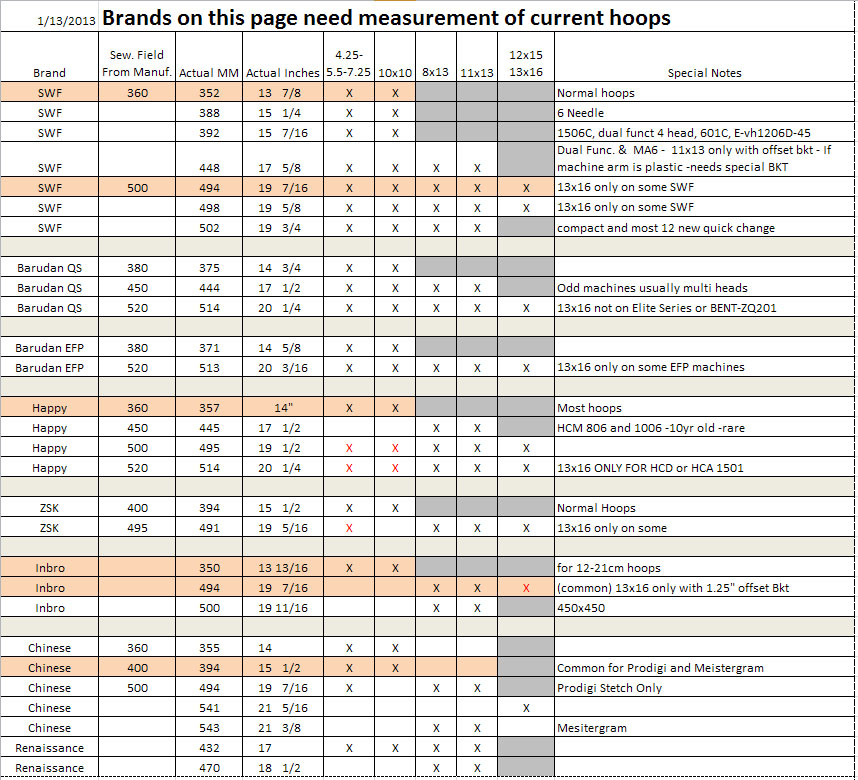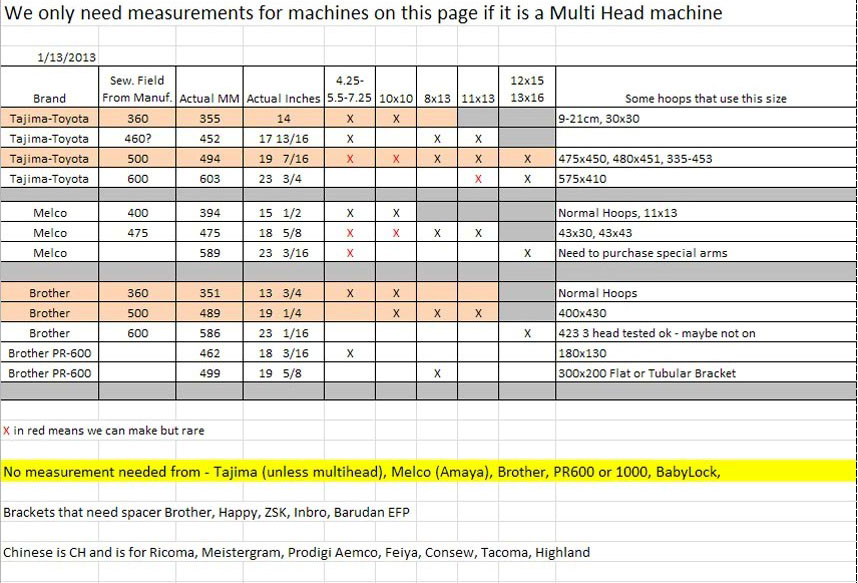 Call us if you have any questions
1-800-900-0741 or 262-257-0930 ext 1 for sales